Previous Speakers

Kristine McCluskey
Baylor College of Medicine USA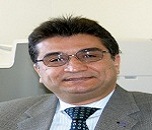 Reza Nassiri
Michigan State University USA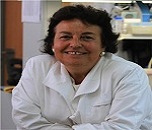 Maria José Figueras
University Rovira Virgili Spain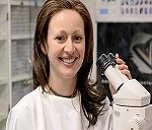 Natalie Borg
Monash University Australia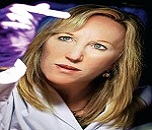 Kristina Miller
Fisheries and Ocean Canada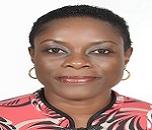 Elsie Uduak Mbuk
Nigerian Defence Academy Nigeria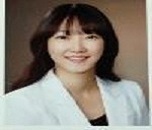 Eunwoo Yoo
Sheikh Khalifa Specialty Hospital UAE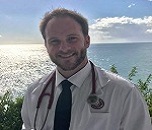 David Blihar
Saint George University Grenada
Recommended Global Infectious Diseases Conferences
Asia Pacific & Middle East
Influenza 2019
About Conference
We are hereby pleased to invite all the participants from all over the world to attend the "5th International Conference on Influenza and Zoonotic Diseases" going to be held on June 17-18, 2019 at Rome, Italy. The conference includes prompt presentations, special sessions, workshops, symposium, oral talks, poster presentations and exhibitions. We expect your kind presence at the conference which will discuss and sharing their knowledge and research in the field of Influenza, Zoonotic and other infectious diseases which have become progressively important to Public Health.
Why to Attend?
Influenza-2019 highlights the theme "Research Redefined: New horizons in mitigation of Influenza and Zoonotic Diseases" which focuses knowledge and research in the field of Influenza, Zoonotic diseases and also other infectious diseases which have become progressively important to Public Health.
Influenza-2019 provides two days discussions on methods and strategies related to Influenza and Zoonotic diseases as well as explore new ideas and concepts on a global scale. This two day event provides a perfect platform for leading scientists, researchers, scholars, practitioners, health care experts, treatment providers, public health professionals, community health educators, members of academia, and other allied health professionals.
The target audiences for this event are physicians and nurses with a special emphasis on infectious diseases, public health professionals, community health educators, members of academia, and other allied health professionals.
Conference Series is an open resource platform that conducts 3000+ global events including International conferences, workshops, symposia, trade shows, exhibitions and science congresses in all the major scientific disciplines, including clinical, medical, and pharmaceutical, engineering, technology, business management and life sciences across America, Europe, The Middle East, and Asia Pacific.
Other Reasons:
World Class Speakers and Fresh New Talent from across the Globe in Health Industry
Packed Schedule: Workshops, Multi-track Conference, Expo area and more...
To educate yourself on the diagnosis and treatment of Influenza and Zoonotic diseases.
To enhance your ability to treat the growing number of patients affected by these diseases.
To network with your fellow primary care clinicians.
To empower yourself to fill the void created by the national shortage of participants.
Target Audience
Microbiologists
Virologists
Epidemiologists
Health care professionals
Research scholars Vaccinologists
Immunologists
Virologists
Health-Care Professionals
Researchers and Scientists
Training Institutes
Universities and Colleges Students
Associations and Societies
Pharmaceutical and Healthcare Companies
Business Entrepreneurs
Medical colleges
Infectious Diseases Researchers
Viral Diseases Researchers
The conference tracks are set to cover various perceptions of researches involved with Influenza and Zoonotic Diseases control measures. This would help to accommodate every possible researchers working on Zoonotic Diseases to help build a vivid picture about this common infectious disease. We will have speakers, poster sessions and workshops designed to represent the talks from experts and students.
For Scientific Sessions please go through the link: https://influenza.conferenceseries.com/scientific-program
For Abstract Submission please go through the link: https://influenza.conferenceseries.com/abstract-submission.php
Tracks and Sessions
Track 1: Influenza Pandemic
Flu pandemics have wave nature; in 1918-1919, 1889-1990 pandemics, the flu was observed in three to four waves with increased mortality. In 1918, deadly strain of influenza A virus resulted in the pandemic; Spanish flu which was a subtype of H1N1 strain. It lasted from 1918-1920. Estimates show that around 40-50 million people were killed in the pandemic while new estimates shoew that around 50-100 million people died. It was considered as "greatest holocaust in history" which was responsible for mortality of people similar to that of the "Black Death"
Track 2: Influenza Virus
Seasonal influenza normally known as "flu", is an irresistible sickness caused by a flu infection. Side effects can be gentle to extreme. The most widely recognized manifestations include: a high fever, runny nose, sore throat, muscle torments, cerebral pain, hacking, and feeling tired. It can be hard to recognize the regular cool and flu in the beginning times of these diseases. Flu is a blend of side effects of normal cool and pneumonia, body hurt, cerebral pain, and weariness. Looseness of the bowels isn't regularly a side effect of flu in adults,[12] despite the fact that it has been found in some human instances of the H5N1 "bird flu" and can be a manifestation in children.
Track 3: Immunology and Genetic Features
RNA viruses from the Orthomyxoviridae family are responsible for the Flu. All the influenza viruses consists of eight single negative stranded RNA segments as their genome. These segments are encapsulated in protein capsids. The capsid consists of antigenic glycoproteins Neuraminidase (NA) and Hemagglutinin(HA); parts of virus which are recognized by the host immune system to generate an immune response. Due to variations in HA and NA proteins, human immune system have many challenges to create immune response.
Track 4: Clinical Impact and Diagnostic Approaches
Precise and early finding of flu viral contaminations are basic for fast commencement of antiviral treatment to lessen flu related harshness and mortality both among regular plagues and pandemics. A few distinct methodologies are at present accessible for determination of flu diseases in people. These incorporate viral release in cell culture, immunofluorescence measures, nucleic corrosive enhancement tests, immunochromatography-based fast indicative tests, and so on. More current symptomatic methodologies are being created to conquer the constraints related with a portion of the traditional identification strategies.
Track 5: Stature of Influenza Vaccine
Flu jabs, Flu shots or commonly known as influenza vaccine protect against influenza infection. The viral structure changes very rapidly, hence the vaccine is prepared twice a year, but the effectiveness of vaccine varies from year to year. According to CDC, vaccination helps in reducing the deaths, sickness, hospitalizations etc. effect of vaccine on children younger than 2 years and on individuals above 65 years is still unknown due to lack of research
Track 6: Anti-influenza drugs
Antiviral drugs are effective only if they are given at early stages, it can help inn reducing the risk of severe complications. Many viruses are capable of developing resistance against these drugs which lead to loss in efficacy of drugs. A vast range of drugs is available now against influenza, but it is not in clinical use yet. The anti-influenza drugs target the viral components as they are not subject to genetic variation. Side effects of these anti-viral drugs still remain as a disadvantage.
Track 7: Monitoring and Regulation
In influenza virus, a continuous antigenic drift is observed. To overcome this, vaccines have to be designed periodically for wild type of influenza viruses along with the different emerging strains of the virus which are found in the particular season. Pandemic preparedness which can occur from antigenic shifts
Track 8: Zoonotic diseases
Infections which are transmitted to humans through animals are known as zoonotic diseases. Above 60% of the diseases which we are infected are zoonotic. The diseases range from mild such as stomach illnesses to fatal such as rabies. Many of the illness are due to contaminated food materials, especially of animal origin food like meat which is consumed raw or not cooked properly. Influenza, the H1N1 strain is also zoonotic. The origin of these diseases is mostly animals but eventually gets transferred to humans.
Track 9: Emerging zoonotic diseases
Many factors are responsible for the emergence of zoonotic diseases which include environment associated with the pathogens and their hosts that act as their reservoirs. The factors responsible for these are farming practices modernization, destruction of habitat, climate change and human encroachment. Increase in emergence of zoonotic diseases around the globe has resulted in increased recognition of emergence of the disease. With the help of new technologies, sensitivity and the scope of the detection and diagnostic ability is expanded. Although this is true, but the pathogen may go unrecognized if there is no substantial outbreak of the disease.
Track 10: Case study of various zoonotic diseases
Numerous zoonotic illnesses are anything but difficult to treat or counteract yet in creating countries particularly general wellbeing frameworks are not all around arranged for observing, diagnosing and treating these sicknesses. Fundamental cleanliness is a critical method to lessen dangers, particularly in circumstances where individuals and creatures come into close contact. This incorporates commercial centers, homesteads, zoos and – on account of dangers from pets – in the home. Seekers and shoppers of bramble meat may likewise be at higher dangers Journalists who cover zoonotic maladies should take care to be precisely when writing about danger. Stories recognizing with infection are of extraordinary enthusiasm to the general population subsequently writers should dependably pass on the data. Many zoonotic diseases are exceptionally basic in nature, yet to a great degree uncommon.
Track 11: Molecular biology of zoonotic diseases
The human pathogens that are currently in the healthcare concern and are originated from wild or domestic animals before they are adapted in humans. Pathogens that have the ability to infect various hosts are commonly seen emerging in human population. Therefore it is necessary to understand the genetic variation in the viruses which are capable of circulating in both humans and animals to understand cross species transmission of the diseases.
Track 12: Veterinary science
Zoonotic diseases can be transferred from animals to humans and hence both the veterinary and medical communities should work hand in hand for research, public and healthcare setting. For public health, surveillance of human and animal health is necessary for tracking and preventing zoonotic diseases. Comparative medicine which is a study of disease processes in different species including human and different animals can be carried out by medical research team and they should promote the study of zoonotic host-agent interactions. Comparative medicine can help in improvisation of prevention and control strategies of Zoonotic diseases.
Track 13: Tracking and preventing Zoonotic diseases
Zoonotic diseases are transferred to humans from animals. It is necessary to take preventive measures to avoid these diseases. This can be achieved by observing the activity of zoonotic diseases in the animals. Monitoring the animals will help in aiming the prevention and control measures for minimizing the impacts of zoonotic diseases on health.
Track 14: Global Zoonotic Disease Surveillance
Regular assessment and updating of the disease is necessary as it can help in finding the best procedures which can help against the zoonotic diseases. A new zoonotic disease can probably emerge from any animal which can be infected or which can remain as a reservoir for zoonotic disease. This has led to the development of the new disease surveillance system that gives best response in spreading the awareness about specific kinds of threats.
Track 15: Industry Analysis
The worldwide flu vaccine market is generally immaculate and can possibly treat any significant episode. The flu vaccine market in the US is the biggest market universally on account of its strong underlying forces and scope of development in the area. The development elements of the market incorporate increment in frequency of H1N1 episodes, rising spending on open social insurance programs, development of the market in rising economies, raising maturing populace and increment in spending on medications and human services consumption. The worldwide flu vaccine market is drifting with improvement of new medications, utilization of new innovations, ascend in FDA endorsements, and increment in productivity rate of flu immunizations, blasting open private organization and developing mindfulness. Be that as it may, the market development will be impeded by complex improvement and creation process, vague process for presentation of new immunizations and high R&D costs.
Track 16: Entrepreneurs in Public Health Care
Increase in livestock diseases and increasing populations has resulted in growth of market. Awareness about vaccination has escalated, but the consequence is higher costs of storage of vaccine has opened gates for many new ideas thus making a way for new entrepreneurs
Track 17: Public Awareness
Public awareness about zoonotic diseases is very important. Awareness can be brought about by gathering the challenges that various healthcare professionals undergo while treating or diagnosing a disease. To understand this, diagnostic dilemma which is associated with zoonotic diseases must be explained properly to the critical audiences. Health care professionals can reach to critical audiences through newspapers, emails, postings, street plays, which can inform them about the preparation during the lambing, calving and the kidding season. Along with these education about agricultural safety practices, may lead in prevention of diseases rather than implying management during crises.
Market Analysis
Around 6001.2 million US$ global therapeutic market was valued in 2016 and was estimated to reach up to 1204.1 million US$ in 2025 increasing the compound annual growth rate of 7.8% from 2017 to 2025. Due to mounting incidences of influenza worldwide, significant increase in global influenza market is expected. The government is in favor of initiating awareness and diagnostic programs which are responsible for the growth of influenza therapeutic market globally.
The considerable economic impact of influenza on the society has resulted in decrease in productivity of caregivers and patients and has increased the use of medical facilities. In 2003 the total economic load related to influenza pandemics was up to US$ 87.1 billion in USA. In February 2013, overall vaccine effectiveness for the year 2012 and 2013 was valued to be about 56%. Global influenza medicine markets which are the key players are Natco Pharma, Teva Pharmaceutical Industries Ltd., GlaxoSmithKline plc., Sun Pharmaceutical Industries Ltd., Daiichi Sankyo Company, F. Hoffmann-La Roche Ltd., Mylan, Inc. etc. other than these, Roche diagnostics (Switzerland), Quidel (US), Becton, Dickinson and Company (U.S.), Thermo Fisher Scientific (US), Luminex corporation (US) etc are also global level companies which are related to influenza diagnostics market. It is estimated that the global diagnostic market will reach up to USD 767.4 million till 2022 from USD 508.8 million in 2016 at a CAGR of 8.6%. the lagest market for influenza vaccines geographically is north America which has about 50% market share in 2016; Asia being Second largest and Europe being third. Australasia has the least share for the vaccine in 2016.
For the anti-influenza drugs, the medication market is divided into three categories; geography, product and distribution channel type. Distribution channels are divided into hospitals, clinics and pharmacies.
Why Rome?
Around 4 million individuals in Italy have pursued the treatment for influenza in recent weeks which is the maximum number of cases reported since 2004. Between January 8-14 around 83,2000 patients were suffering from flu, and in September 3,883,000 cases in 2007 were monitored by National Health Institute's virus monitoring service.
Rome is the capital of Italy and also the capital of Lazio region. Rome is the fourth most popular city in European territory on the basis of population in the interior of the city. It is located in the central-western part of Italian peninsula sideways of the shores of Tiber. The Vatican is a country which resides inside Roman boundaries, which is an example of a country inside a city. Rome is considered as a global city, it ranks 14th on the basis of most visited cities. It is listed as world heritage according to UNESCO. Rome hosted Olympics in summer 1960. It is a center for music and has a powerful scene. It also has music theatres and conservatories.
Rome has a number of tourist destinations along with the charm of Rome's inimitable traditions. Museums; The Vatican Museums, Musei Capitolini and Galleria Borghese are devoted to modern and fashionable art. Churches, Catacombs, historical buildings, fountains, aqueducts, ruins of roman forum and monuments are the other attractions of Rome.
Major Universities on Infectious Diseases Research
Curtin University Curtin Medical School
Western Sydney University School of Medicine
Australian National University Medical School
Melbourne Medical School
University of Adelaide Medical School
University of New South Wales Faculty of Medicine
University of Queensland School of Medicine
James Cook University School of Medicine and Dentistry
Deakin University School of Medicine
Sydney Medical School
Hospitals
Calvary Public Hospital
St Andrew's Hospital
Coonabarabran Hospital
Riverland General Hospital
Kempsey Hospital
Goulburn Base Hospital
Armidale Hospital
National Capital Private Hospital
Bellinger River District Hospital
Research centers
The Australian Centre for Behavioural Research in Diabetes
Centre for Eye Research Australia
Florey Institute of Neuroscience and Mental Health
Melbourne Institute of Applied Economic and Social Research
Walter and Eliza Hall Institute of Medical Research
The Social Research Centre
Hudson Institute of Medical Research
Australia India Institute
Heart Research Centre
Societies allied with Influenza and Zoonotic Maladies research round the Globe
Clinical Infectious Diseases Society
Edinburgh Infectious Diseases
International Society for Influenza and other Respiratory Virus Diseases
Clinical Infectious Diseases Society
Infectious Diseases Society of America
Society for Zoonotic Ecology and Epidemiology
European Society of Clinical Microbiology and Infectious Diseases
International Society for Infectious Diseases
European Scientific Counsel Companion Animal Parasites
Australasian Society for Infectious Diseases
European Scientific Working group on Influenza (ESWI)
Ecological Society of America
Industries associated
Merck
Bharat Biotech
Lonza
Gamma Vaccines
bioCSL (CSL)
Sanofi Pasteur
Bavarian Nordic
Chiron Corporation
NovaDigm Therapeutics
Vaxart
Inovio Pharmaceuticals
Immunomic Therapeutics
Novarx
Flugen
Novartis Celldex Therapeutics
Pharmajet
Emergent BioSolutions
GlaxoSmithKline
Crucell (Janssen Pharmaceutical)
Indian Immunologicals
Pfizer
MedImmune (AstraZeneca)
Market research on Influenza
Regular flu immunizations in worldwide market are estimated to be 543 million measurements evaluated at US$ 4.9 billion in 2016 and were expected to reach up to US$ 714 million. North America gauged the biggest market; US$7.9 billion till 2016, whereas Europe is estimated as the fastest developing sector for influenza antibodies within 2016-2022 having CAGR 11.7%. Around 80% flu is represented by antibodies whereas the remaining is represented by therapeutics. Therapeutics is considered as the fastest developing section having a CAGR of 11% amongst the previously described investigation.
Market research on Zoonotic Diseases
The development of future market for universal human welfare is depended on majority of zoonotic infection promising interest for human wellbeing items. Awareness among the consumers identified with zoonotic and other transmissible conditions caused by organisms such as Tularemia, Rabies, Q fever etc. has boosted the interest In well beings of humans. According to WHO, about 55,000 individuals from Asia and Africa were suffering from rabies and around USD 590 million was required for their treatment. 13 notable zoonotic conditions which include tuberculosis and bird flu are in custody of about 2.2 million deaths. Specifically, the overall masses is significantly dependent on animal protein, for instance, deplete, meat, eggs and others for their step by step needs, which is required to incite a development in the level of zoonotic diseases in the midst of what's to come. The overall veterinary antibodies exhibit is prepared to accomplish USD 7.68 Billion by 2021 from USD 5.81 Billion out of 2016, at a CAGR of 5.8% from 2016 to 2021. The veterinary vaccinations promote is segmented on the commence of entity, illness, development, and region. The veterinary neutralizer things promote is ordered into accomplice aquaculture vaccinations, porcine vaccinations, animal inoculations, poultry antibodies, tamed creatures antibodies, equine vaccinations, and other animal vaccinations. In this market, accomplice animal antibodies outline the fastest growing thing segment, in view of extending care about vaccination, growing number of zoonotic diseases in the human population, and the growing number of pets and pet proprietors.
Past Conference Report
Influenza 2018
Influenza 2018: Past Conference Report
With the glorious success of the previous conference, Conference Series LLC Ltd hosted 4th International Conference on Influenza and Zoonotic Diseases (Influenza 2018) during July 02-03, 2018 at Vienna, Austria. The conference was marked with the attendance of Editorial Board Members of supported Conference Series LLC Ltd journals, Scientists, young and brilliant Researchers, Business Delegates and talented Student communities representing more than 20 countries, who made this conference fruitful and productive. This conference was based on the theme, "New approaches to outbreak surveillance of Influenza and Zoonotic diseases" which included the following scientific tracks:
Influenza Outbreaks
Current and Novel Approach for Influenza vaccines
Influenza Vaccines and Vaccination
Pathogenesis of Influenza Virus
Influenza Viruses -Advance in Detection & Differentiation
Epidemic Influenza
Zoonotic Diseases: Global Infectious Disease Burden
Tracking and Preventing Zoonotic Infectious diseases
Influenza and other Respiratory Tract Infection Therapy
Epidemiology of Zoonotic Influenza
Evolution and Epidemiological Aspects of Influenza and Zoonotic Diseases
Antiviral treatment for flu and public health policy
We are thankful to our Honourable Guest for their generous support and suggestions:
Dr Jaroslav Turanek, Veterinary Research Institute, Czech Republic
Dr Joseph Glorioso, Professor, University of Pittsburgh
Dr John A Walsh, Professor, University of Warwick, UK
Dr. Taijiao Jiang, Director, Center of Biomedical Big Data of Chinese Academy of Medical Sciences, China
Dr Alfredo Berzal Herranz, The Institute of Parasitology and Biomedicine "López-Neyra" (IPBLN), Spain
The conference proceedings were carried out through various scientific-sessions and plenary lectures, of which the following topics were highlighted as Keynote presentations:
"Development of retargeted ohsv vectors for systemic treatment of breast cancer" given by Joseph C. Glorioso, University of Pittsburgh, USA
"The quest for durable plant disease resistance" delivered by John A Walsh, University of Warwick, UK.
Deciphering the information coded by the functional rna domains of the hepatitis c virus genome" delivered by Alfredo Berzal-Herranz, Institute of Parasitology and Biomedicine, Spain
"Noninvasive mucosal vaccination: Recombinant and mRNA vaccine formulation, delivery systems and molecular adjuvants" rendered by Jaroslav Turanek, Veterinary Research Institute, Czech Republic.
"Viral epitranscriptomics", given by Bryan R Cullen, Duke University Medical Center, USA
"Targeting herpesvirus ribonucleoprotein particle assembly: A novel antiviral strategy", given by Adrian Whitehouse, University of Leeds, United Kingdom
"Bioinformatic approaches to Infectious Disease", delivered by Taijiao Jiang, Institute of Basic Medical Sciences-CAMS, China
Conference Sessions Chair:
Joseph C. Glorioso, University of Pittsburgh, USA
Bryan R. Cullen, Duke University Medical Center, USA
Vsevolod A. Zinserling, Saint-Petersburg University, Russia
Conference Series LLC Ltd has taken the privilege of felicitating Influenza 2018 Organizing Committee, Editorial Board Members and Keynote Speakers who supported for the success of this event. The esteemed guests, keynote speakers, well-known researchers and delegates shared their innovative research and vast experience through their fabulous presentations at the podium of grand Influenza 2018. We are glad to inform that all accepted abstracts for the conference have been published in Conference Series LLC Journal of Virology & Mycology.
We are also obliged to various delegate experts, company representatives and other eminent personalities who supported the conference by facilitating active discussion forums. We sincerely thank the Organizing Committee Members for their gracious presence, support and assistance. With the unique feedback from the event, Conference Series LLC Ltd would like to announce the commencement of the "5th International Conference on Influenza and Zoonotic Diseases" to be held during June 17-18, 2019 at Rome, Italy
Let us meet again @ Influenza 2019
For more information please visit: https://influenza.conferenceseries.com/
Past Reports
Gallery
To Collaborate Scientific Professionals around the World
Conference Date June 17-18, 2019
For Sponsors & Exhibitors